DISCLOSURE: THIS POST MAY CONTAIN AFFILIATE LINKS, MEANING I GET A COMMISSION IF YOU DECIDE TO MAKE A PURCHASE THROUGH MY LINKS AT NO COST TO YOU. PLEASE READ MY DISCLOSURE FOR MORE INFO.
Russel Brunson Foreword
The foreword to The Iceberg Effect by Dean Holland was written by Russell Brunson, the Co-Founder of ClickFunnels. Dean was a member of Russell's inner circle for over five years. 
When Dean started with Russell in 2015, he had already accomplished a great deal. Hundreds of people had already been helped by Dean and Internet Profits to start and grow profitable online businesses. 
Dean joined the inner circle mastermind because he wanted to achieve even more. To help more of the right people and attract customers that truly wanted more in life and to do so morally and ethically.
A desire to help others achieve more time, money, and freedom in their lives is an admirable goal. To help others, you must first help yourself, which is why Dean spent those years in Russell's mastermind group.
Russell said he was excited to provide his intro quote and write the foreword. Russell said, "I recommend you read this book thoroughly immediately, more than once." You're in excellent hands with Dean Holland.
As a business model, affiliate marketing is a powerful and proven strategy to start an online business and grow an income.
Dean's book provides a clear and precise blueprint that every affiliate marketer needs. This blueprint will enable them to thrive and be sustainably profitable in today's economy.
Marketing and sales processes continually evolve in business, and as entrepreneurs, we must learn to adapt.
If you're trying to start a business online today, I highly recommend you read  The Iceberg Effect by Dean Holland.
About Dean Holland
Dean Holland is a serial entrepreneur who began online in 2004. After struggling for four years without making any money, in 2008, an internet marketing conference and advice he received changed his life dramatically.
Attaining over half a million dollars in digital online product sales by 2011, Dean had achieved the beginnings of his success.
As the CEO of Internet Profits, Dean has the vision to change the world in his way. Enabling ordinary people to succeed by providing them with the required tools and training.
The Iceberg Effect by Dean Holland
So go ahead, read everything below. Request your free copy, and cover the small shipping and handling fee of $7.96US worldwide. Get your copy of the book and access all the bonuses.
Are you an affiliate marketer trying to build an online business?
Has significant success as an affiliate marketer evaded you?
Are you feeling overwhelmed and frustrated?
Sick of all the hype and confusion?
Then The Iceberg Effect by Dean Holland is critical, essential reading. More and more people are struggling with affiliate marketing than ever before. Why isn't it working?
Many marketers are unaware of a secret the affiliate marketing industry has concealed for years.
Something is missing, and nobody's talking about it?
The missing piece of the puzzle that holds people back, Dean, calls the iceberg effect. Dean details the untold secrets of affiliate marketing success in this new book.
Inside this brand-new book, you will see how affiliate marketing has changed. Learn how you can succeed in affiliate marketing in today's economy.
Bonuses
A physical hard copy will be delivered directly to your home when you order your book copy. Along with the publication, you will also get access to the audio MP3 version to listen to.
The online masterclass version of the book is also included.
You'll get exclusive links to several hours of valuable online presentations from Dean, excellent traffic training, an invite to an active Facebook group, and much more.
Guarantee
If you believe The Iceberg Effect by Dean Holland and all the bonuses you receive are not worth 10 times the shipping and handling fee, you can get your money back. You can even keep the book.
But I'm confident this book will provide the knowledge, information and practical applications you have been missing.
Summary
This book is for everyone willing to learn the skills and work to become successful at affiliate marketing.
There is so much value in The Iceberg Effect by Dean Holland, and I'm surprised it's been given away for free. Claim your copy HERE.
Regards,
Steve Turner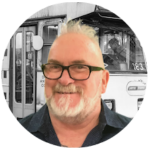 DISCLOSURE: THIS POST MAY CONTAIN AFFILIATE LINKS, MEANING I GET A COMMISSION IF YOU DECIDE TO MAKE A PURCHASE THROUGH MY LINKS, AT NO COST TO YOU. PLEASE READ MY DISCLOSURE FOR MORE INFO.