DISCLOSURE: THIS POST MAY CONTAIN AFFILIATE LINKS, MEANING I GET A COMMISSION IF YOU DECIDE TO MAKE A PURCHASE THROUGH MY LINKS AT NO COST TO YOU. PLEASE READ MY DISCLOSURE FOR MORE INFO.
Best Ways To Get Started In 2023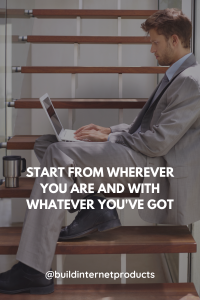 The trouble with getting started is most people find way too many reasons not to start. It's not a surprise that the best thing to do to get where you want to be is to begin!
There is no perfect time, and things will never be perfect. Imperfect action is better than none at all.
Jim Rohn said – "Start from wherever you are and with whatever you've got.
Get Started With A Challenge
Using a challenge to get started overcomes many issues that can cause us not to succeed.
A goal is set so we know what the desired outcome is.
A timeframe is established in which we are required to achieve this goal.
Challenges are broken down into an organised pathway with steps to achieve along the way to boost the feeling of accomplishment.
Training, information and help are provided to give you the tools required to complete the challenge.
Confidence in success is assured, knowing that others have also used the challenge.
How To Stay Motivated Towards Your Goals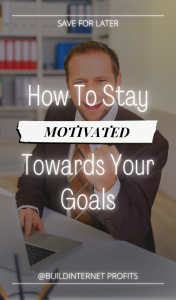 Most people begin the year with new resolutions or goals to get started. Unfortunately, only a few achieve them. 
Recent studies reveal that less than 10% of people who set goals achieve them. What does this small category of people do differently? 
One reason people fail to achieve their goals is that they lack focus. With so many activities competing for our attention, it is easy to be distracted from those productive ones that directly impact our goals positively. 
Here are three suggestions for focusing on your goals this year to ensure that you achieve them.
Carefully Think Through Your Goals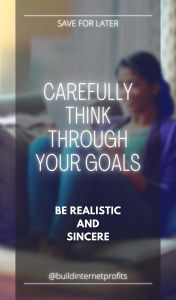 As much as you need to be realistic, you should also be sincere with yourself. 
What is the real reason behind the goals you have set? 
For instance, why do you want to earn ten thousand dollars a month for example?
Is it a borrowed goal? 
In what ways would it benefit you? 
Do you have all the necessary resources? 
By honestly examining your motives, you find strong convictions to keep you going even as things get tough. Also, you would be more willing to dedicate your resources towards achieving them.
Be Accountable
Another way you can stay focused on your goals this year is through accountability. 
One way of being accountable is collaborating with people with the same goals. For instance, if you plan to increase your affiliate earnings, you could join a transparent, well-structured group established for that purpose. 
Most affiliate marketers use this means to achieve their financial goals. You could also share your plans to get started with people you know who succeeded in the area of your focus and ask them to keep you accountable. 
Some people turn to the internet community for accountability, for example, by blogging about their journeys. 
By doing so, you would benefit from their valuable experiences and much-needed encouragement. Staying focused on your goals requires commitment; being accountable makes the whole process easier.
Develop The Right Attitude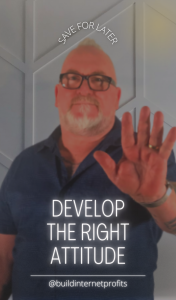 What happens when you get started, your zeal fades, or when you are confronted with threats beyond your control? 
Will you quit, or will you still forge ahead? 
People who achieve their goals factor in these events and don't abandon their plans when they happen. 
Find new ways to inspire yourself. Rather than focus on the challenges you will face, think of new ways to solve them. Let the progress you would have made, no matter how little, inspire you. 
You must develop the right attitudes of persistence, diligence and determination to pull through.
When we focus on our goals to achieve them, we place ourselves in a position where we have more control of our lives. 
Self-confident, driven and focused people will conveniently take on more challenging tasks.
Get Started Making Money Online
I want to show you how you could get started in a ready-to-profit affiliate business in the next seven days, starting just minutes from now.
This is your chance to join The Quick Start Challenge and get everything you need to start succeeding fast.
Here's just some of what you'd be getting… 
A step-by-step 6-day 

challenge

 to launch your ready-to-profit affiliate empire in 7 days or less.

A done-for-you email list-building system so you can be ready to start building your list from scratch just days from now.

Top secret affiliate offers that can start making you commissions even if everything you've tried so far has failed to work.
PLUS…
When you join today, you'll also have weekly live coaching calls so that you have experts to turn to every step of the way.
Yes, you read that correctly… 
You're about to get access to the training, the tools, and mentors to help you!
Please share your experiences and expertise below. And if you have any questions – please comment below.
Steve Turner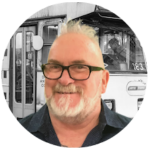 DISCLOSURE: THIS POST MAY CONTAIN AFFILIATE LINKS, MEANING I GET A COMMISSION IF YOU DECIDE TO MAKE A PURCHASE THROUGH MY LINKS AT NO COST TO YOU. PLEASE READ MY DISCLOSURE FOR MORE INFO.